Biography of Ronald L. Docie, Sr.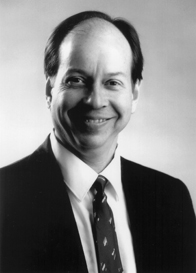 Ronald L. Docie, Sr. is a native of Athens County, Ohio. After receiving a college education in the Arts and Sciences, Docie went on to the Cincinnati College of Mortuary Science and became a licensed Funeral Director and Embalmer. One day while driving a hearse, Docie had a near accident from a car that entered his blind spot. His passenger in the back warned him that you should be more careful and, heeding such a warning, Docie immediately conceived the idea for a blind spot mirror for vehicles to help eliminate this deadly situation. Docie was age 20 at the time; the year, 1975.
Deciding that his invention should be worth at least more than the popular "pet rock", Docie spent the next three years commercializing his invention. He acquired a business partner, raised venture capital and began manufacturing and marketing the Docie Wedge Blindspot Mirror. This product and a full line of mirrors designed by Docie eventually made its way to Kmart, Wal-Mart and automotive outlets throughout the world. They are still on the shelves today.
While developing his own invention, Ron handled the marketing for entrepreneurs who had invention-based businesses. In this peripheral work, Ron was a customer service and marketing manager for a computer accessory company and managed national accounts. For a national producer of food products, Ron directed a sales force of over 200 sales representatives throughout the United States. Additionally, he has helped to develop business and marketing plans that led to the funding and advancement of several start-up businesses. This work led to the formation of Docie Marketing services, whose primary purpose is to help independent inventors.
Docie went on to be the program director for his local inventors organization in Columbus, Ohio, and then became a three-term president of the Ohio Inventors Association. During his tenure, he helped to create the Ohio Inventors Resource Guide in conjunction with the State of Ohio, Department of Development, and created the Ohio Inventors Contest. Docie was aggressively involved with championing the rights of independent inventors, including providing testimony in congressional subcommittee in Washington, D.C.
Over the past quarter century, Mr. Docie has personally negotiated over 50 licenses and contracts for inventors and invention based projects with companies ranging from small to General Motors. The scope of inventions has ranged from consumer to medical to industrial.
In the 1980′s, Docie was awarded a grant from the U.S. Department of Energy, Energy Related Inventions Program's, Inventor's Initiative to create a book for inventors that would help them distinguish between invention scam artists and legitimate invention companies. From his work he published the book Royalties in Your Future: An Inventor's and Entrepreneur's Guide to Marketing and Licensing Inventions, Patents and Technology.
In the 1990′s Docie wrote the book The Inventor's Bible, How to Market and License Your Brilliant Ideas, published by Ten Speed Press and released September 2001. Its third edition, 2010, Ron Docie's book is a Crown Publishing Imprint of Random House, NY. This book is the culmination of Mr. Docie's extensive experience working in the trenches on behalf of independent inventors. The book has received endorsements from several notable Who's Who in the industry, including a former U.S. Commissioner of Patents and Trademarks, a former Director of the U.S. Patent and Trademark Office, patent attorneys and others.
Docie established a service for representing inventors in a unique way at industry trade shows. He has attended many trade shows such as the National Hardware Show, the Automotive Aftermarket Parts Expo, the International Housewares Show, the Specialty Tool and Fastener Distributors Association Show, the Sports Expo, the Design Engineering Show, the Consumer Electronics Show, SAE conferences, and several medical, dental and biotechnology meetings.
Mr. Docie has been a speaker and workshop leader at the U.S. Patent and Trademark Office's Conference for Independent Inventors, the Minnesota Inventors' Conference and at local inventor's groups. Docie has been the guest on numerous radio talk shows and a speaker at bar associations. His articles are regularly published in trade journals and over the Internet.
In 2009, Docie released DIMWIT.com, a new self-help website for inventors.
On a personal note, while in the process of commercializing his first invention, Docie went from driving a hearse to commandeering taxicabs, and then went on to be a professional race car driver, driving the U.S. Express, Formula Ford, late model stock and midgets. He won the Sports Car Club of America's Pro-Rally National Point Series and Rookie of The Year. This flying over the ground complimented his love for flying in the air which began when he soloed an aircraft at age 16 and now pilots helicopters.
Docie is an avid outdoorsman and organic gardener. He was a voting member at the caucus in Elkins, West Virginia, for the formation of the National Green Party in the United States and is a supporter of Green Peace, Amnesty International, National Resources Defense Fund, Oxfam, sustainable energy societies, small farmers and several other, as he calls it, "do-good weenie" organizations.